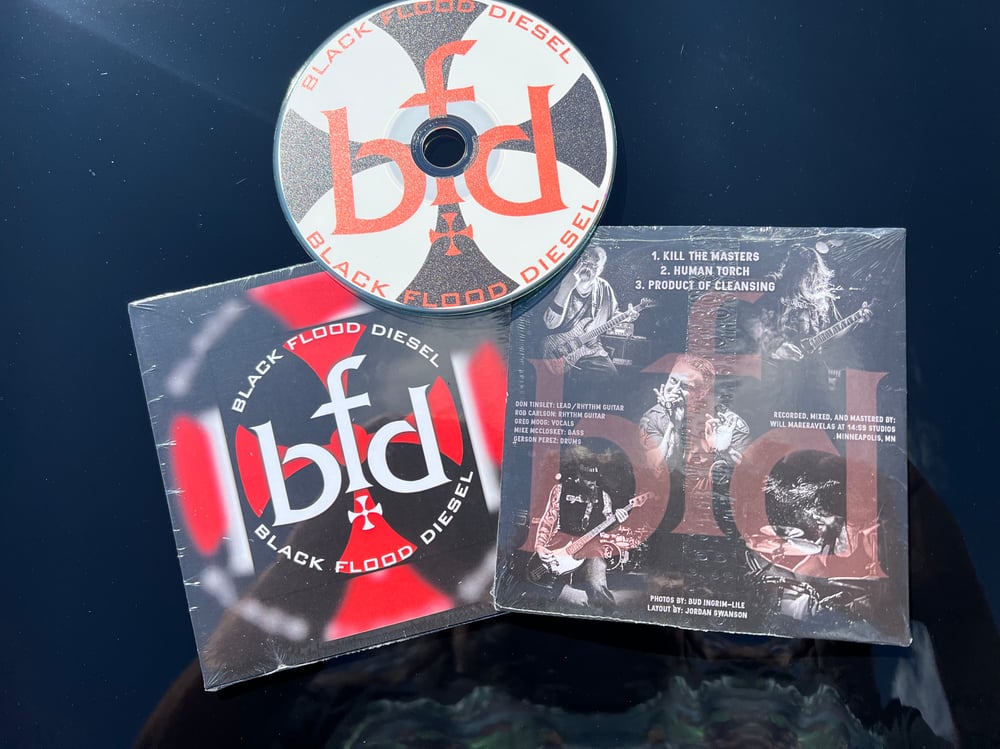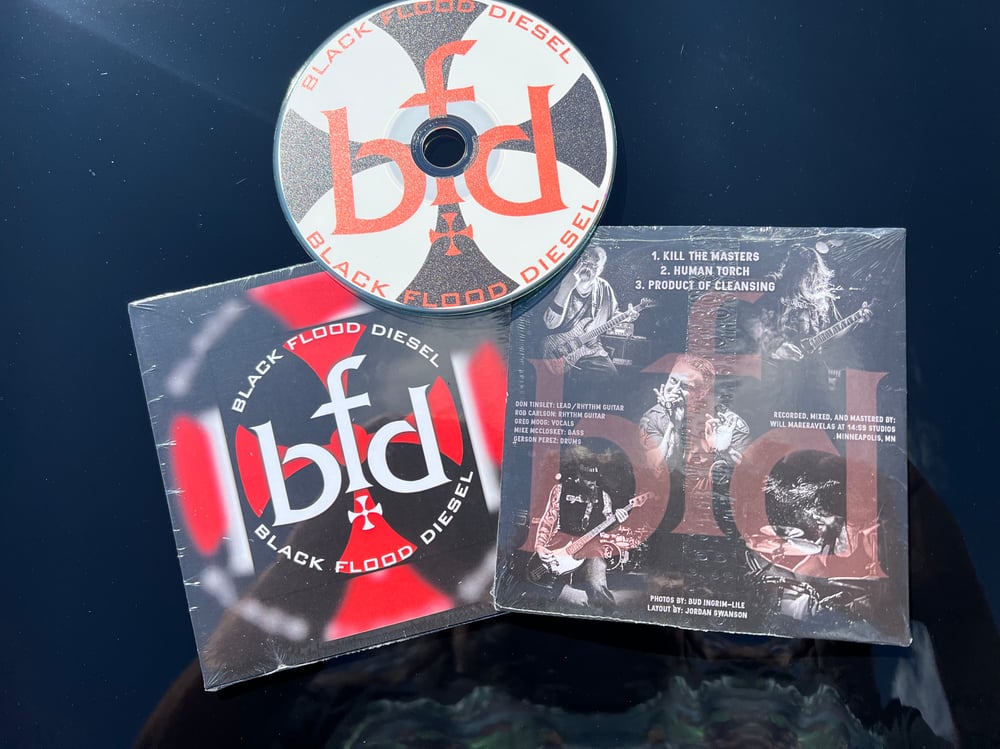 Black Flood Diesel EP
by Black Flood Diesel
$10.00
Black Flood Diesel re-records classics with the 2022 line up consisting of all Minnesota metal scene veterans Greg Moog, Don Tinsley, Mike McClosky, Gerson Perez, and Rob Carlson. As new material will come together, this will give you a taste of the new Black Flood Diesel sound going forward.
Limited run of only 200 copies. Will not be ran again!
Kill the Master
Human Torch
Product of Cleansing
*Bonus track Fountain of Youth on CD only. Will not be on digital platforms.